09 April 2015
BBC Radio Manchester adds a bit of Northern Soul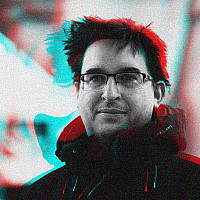 BBC Radio Manchester is celebrating the legendary sound of Northern Soul with a new weekly show.
Searling
The commission follows a number of well-received special programmes and will be presented by local DJ, Richard Searling.
Searling has worked behind the counters of North West record shops as well as appearing at the turntables of venues including the Wigan Casino All Nighters and the Manchester Ritz Ballroom All Dayers.
"It's a testament to both the enduring appeal and current appetite for northern soul music that we're able to bring BBC Radio Manchester listeners a regular, weekly dose of the very best of this mesmerising musical style" he said.
"Exploring and celebrating northern soul music in all its forms has long been a passion of mine, and I'm looking forward to helping new and existing fans of the genre discover new musical gems each week."
Within the show, there will be strands, such as: 6 by 6, covering Tamla Motown favourites; Sock it to 'em Soul, looking at the early youth club soul era; The Non-stop Northern Soul Oldies, where listeners can suggest their own favourites; and Time will pass you by, taking you back to this week in soul from the 60s.
Starting the Friday, it will air at 10pm until midnight on BBC Radio Manchester. It will also be available via Freeview Channel 719 and online.