21 April 2015
BBC launches hunt for "proven talent magnet" to lead BBC Studios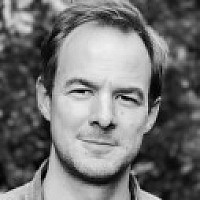 BBC England director Peter Salmon and ITV Studios boss Kevin Lygo are among the names being touted for the new position of director of BBC Studios.
The BBC has launched its hunt for a "world-class" executive to fill the role, who will be in charge of the commercialisation of the corporation's in-house production division.
It follows the confirmation last month of a new BBC Studios division to contain its drama, entertainment, comedy and factual programme-making departments.
Peter Salmon is among the names touted for the role
In what will be one of the biggest shake-ups in its programming history, the hope is that the division will eventually produce shows for other channels in the UK and around the world.
The successful candidate will report to director general Tony Hall and will be given a seat on the BBC executive board.
The salary is at level SM1, putting the successful candidate among the best-paid executives at the BBC.
The leader will require "vision, creative leadership and inspiration" and "extensive experience of leadership in a creative organisation".
A track record as a "proven talent magnet" is also a must.
The closing date for applications is April 27th.