23 April 2015
Arris buys Pace for £1.4bn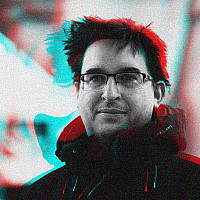 Pace, the world's largest developer of set-top boxes, has been bought by American firm, Arris Group, for £1.4bn.
The deal will see the formation of a new company, Arris, which will be registered in this country and act as a holding company for the merged operation.
Current Pace investors will own 24% of Arris, with Arris Group shareholders holding the remaining 76%.
"The Pace Directors believe that ARRIS's offer recognises this value and also gives our shareholders the opportunity to share in the future success of the Combined Group," said Allan Leighton, chairman of Pace.
"While we believe that Pace is strongly positioned to continue to execute its strategy in the medium and long term, we believe that the combination of the complementary ARRIS and Pace businesses will create a platform for future growth above and beyond our standalone potential. We believe this is a great fit for both companies, our employees, customers and trading partners."
Pace was founded in Saltaire, Bradford, in 1982 and has manufactured more than 100m set top boxes for the likes of Sky and AT&T.