23 March 2015
Wanted: Young footballer to play George Best in new biopic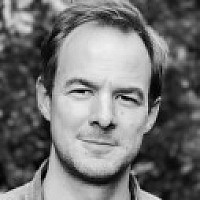 BAFTA winning producer Stephen Evans is on the hunt for a young footballer to take the lead role in a new biopic about George Best.
Evans, whose previous film credits include The Madness of King George and Confessions of a Dangerous Mind, is using a similar recruitment process to that he employed for 2014's Seve the Movie, a film produced by Evans about golf legend, Seve Ballesteros.
George Best in 1968
For that role, 15-year-old golf star Jose Luis Gutierrez was cast.
Evans hopes to begin filming his Best biopic in Belfast and Manchester this summer.
Of particular interest will be Best's relationship with his landlady, Mary Fullaway.
Evans told the Sunday Times: "She did everything. She used to answer sackloads of fan mail that came in, she built him up weight-wise by feeding him well. He was very homesick when he came to Manchester. She was the one who helped him get over it."
Evans added that he wants to "cast a footballer who can be taught to act, rather than an actor who can be taught to play football in the role of the young Best".