30 March 2015
Revenue and profits down again at Ten Alps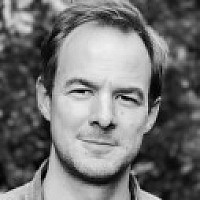 Revenue and profits at Macclesfield-based media group Ten Alps both fell sharply for the six months to the end of December 2014.
Revenue was down 13.2% to £10.2m - on the back of a 12.7% loss for the six months before that - while gross profit fell by 18% to £3.1m.
The company said that the declines were largely due to the "phasing of certain contracted work and the impact of restructuring".
It added: "We continue to make progress in refocussing the business. Forward bookings are encouraging in TV, our print business is diversifying with growth of digital and events revenue and we are winning new business in digital content marketing."
CEO Mark Wood
The company, which owns indies including Blakeway North in Manchester, said it had won a "major commission" to produce a four-part series on a US political theme.
It has also signed a five-year contract with Local Authority Building Control to produce planning guidelines and local trade directories for every local authority in the UK.
And last week it secured the renewal of a £1m-per-year contract with Transport for London to manage its digital road safety campaigns for children.
In December, former ITN chief executive Mark Wood was appointed Ten Alps' new CEO.
He said: "Our long term goal is to move all business units into profitability and see encouraging order pipelines building across the company. We are creating a more integrated business in which digital expertise in particular is shared across the divisions.
"Ten Alps is being reshaped as an 'indie' programme maker, B2B publisher in attractive niches and digital content marketing and services business. In each case we are focused on markets where we see opportunities for significant growth."