09 March 2015
Peter Kay stars in new BBC2 comedy filmed in Manchester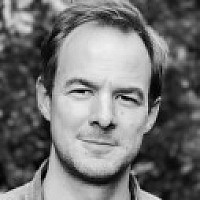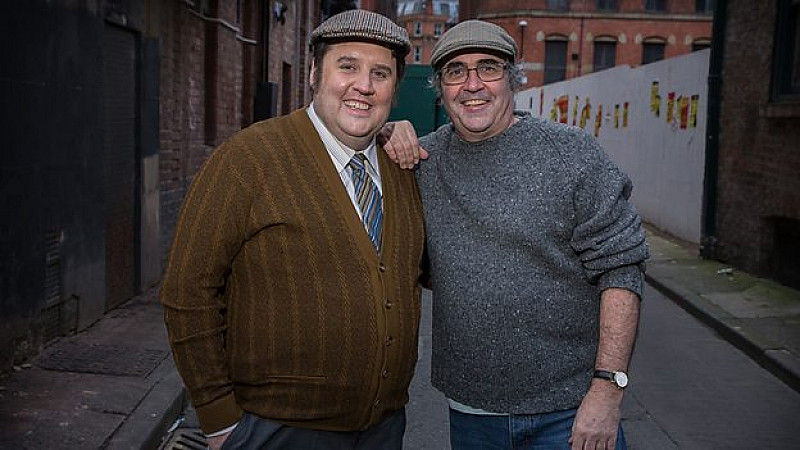 Peter Kay and former Eastenders star Lucy Speed are to star in a new BBC2 comedy Cradle to Grave, an eight-part series due for broadcast later this year.
Set in 1974, it's based on the autobiography of broadcaster Danny Baker, Going To Sea In A Sieve, and has been adapted for the screen by Baker and Philomena writer Jeff Pope.
Kay, who will play Baker's father Fred 'Spud' Baker, said: "I am thrilled and honoured to be involved in a project of this scale. I've never known anything like it before, eight period half-hour episodes, shot as feature films and written to an extremely high standard by Danny Baker and Jeff Pope. It's an exciting time."
Peter Kay (left) and Danny Baker star in Cradle to Grave
Baker added: "Well this is weird and there's no way around that. To see your life played out by actors is always going to be peculiar and also, frankly quite tremendous.
"I always knew these stories were thunderingly entertaining incidents and that I seemed to be hurtling through a particularly unpredictable, high-velocity life peopled by extraordinary characters. Now here they are. This will be a fantastic, rich voyage back to a boisterous often maligned era, true tales told large - a strong family in a magnificent working class community just getting on with life."
Although set in south London, it's being filmed in Manchester with some scenes also shot at The Space Project.
Kim Shillinglaw, controller of BBC Two and BBC Four, said: "I want BBC Two to be the place where creative talent can produce their very best, most authored work and Cradle To Grave is a wonderful example of this, written by the brilliant Jeff Pope and Danny Baker and starring a fantastic cast - demonstrating yet again the ambition and range of comedy on the channel."
Cradle To Grave was commissioned by Shane Allen, Controller of BBC Comedy Commissioning. It is directed by Sandy Johnson, with Ben Wheeler, DoP, and Mark Davies, editor. Pope, head of factual drama for ITV Studios, is also the producer.