16 March 2015
Made in Leeds rapped for broadcasting C-word during first ever show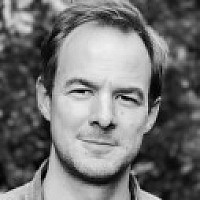 Local TV station Made in Leeds has become perhaps the first broadcaster to fall foul of media regulator Ofcom in its very first show.
The station, which went live in November, was today rapped for broadcasting the 'c' word during 'The Launch Show' in a feature entitled 'How to pull a lady'.
Made in Leeds went live in November
During a vox pop, men were asked about their techniques for attracting the opposite sex. One interviewee told the programme: "It's a good cop, bad cop."
His friend then added: "Exactly. He's the cunt and I'm nice. It works."
The segment was then repeated with the offensive language included in a repeat of the show at 8am the following morning.
Made in TV admitted it was "wholly unacceptable" and said they took the issue "incredibly seriously", with the member of staff responsible "removed from their duties".
A spokesman for Ofcom said: "After a thorough investigation, Ofcom found Made in Leeds breached broadcasting rules for airing the most offensive language before the watershed during its launch show.
"The channel separately breached our rules during a trailer for Clubaholic.tv. The trailer exceeded the limits for flashing images which serve to protect those affected by photosensitive epilepsy."