31 March 2015
Lime Pictures to follow New York's personal trainers for Bravo series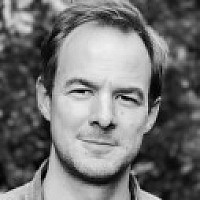 Lime Pictures has been commissioned for a new reality series by US cable network Bravo.
Announced as part of the broadcaster's latest programming slate, Fit Club will document the "friendships, romances and fights " of some of New York's personal trainers as they go in search of clients ranging from billionaire investors to world famous celebrities.
Lime's Claire Poyser
It will be executive produced by Liverpool-based Lime's co-MDs Kate Little and Claire Poyser and head of non-scripted Derek McLean, as well as All3Media America's Eli Holzman, Jacob Cohen-Holmes and Stephen Lambert.
Project Runway producer Tess Gamboa and Big Brother USA producer John Platt will also exec produce.
Hollyoaks producer Lime was recently commissioned for a full series of Evermoor by Disney, and Poyser told us it had four other paid developments in production in the States.