05 March 2015
Exclusive: Local TV licences in Manchester and Blackpool & Preston to be rebranded as That's TV takes control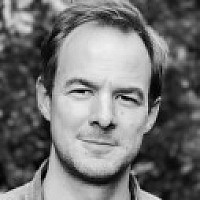 That's TV, a Portsmouth-based local TV operator, has taken a controlling stake in the local TV licences for Manchester and Blackpool & Preston.
The move will see YourTV Manchester and YourTV Blackpool & Preston rebranded as That's Manchester and That's Lancashire. Launch is now set to happen by June.
YourTV will retain a small shareholding in the new channels and remains the official licence-holder, but control of the channels now lies with That's TV, which already operates the licences for Oxford, the Solent, Basingstoke, Reading, Surrey and Salisbury.
The 12-year licences for Manchester and Blackpool & Preston were originally won by YourTV in February 2013, with plans to launch by the end of that year.
YourTV Manchester no longer controls the licence in Manchester
However, both have been beset by delays and neither had launched inside the two-year timeframe given to successful bidders by Ofcom.
Last month, Ofcom confirmed it was "in discussions" with YourTV about its plans, and the regulator today confirmed that those discussions were ongoing.
A spokesperson said: "YourTV has confirmed its commitment to delivering all the local programming, news and current affairs for Manchester set out when it applied for the licence.
"These programming proposals underpinned Ofcom's decision to award the licence to YourTV Manchester. We are in discussions with YourTV with a view to the channel launching and meeting the needs of local viewers."
It added that it had extended its deadline for launch to June 2015.
Although YourTV remains the licence-holder in the eyes of Ofcom, it's clear that the original plan for YourTV has been shelved.
Speaking to Prolific North, YourTV Manchester's managing director Nicholas Wheeler said that a deal had been agreed "at the last minute".
He said: "The future of the channel has been secured. As is clear, we have spent two years since we were awarded the licence trying to raise the funds. We have been very close a number of times and on the verge of hiring staff.
"But for reasons I won't go into, in very difficult economic times, we haven't been able to.
"At the last minute we have come to an arrangement with That's TV, who have six channels in the South. They know how to do these things, and we have come to an arrangement that will see them launching the channel.
"We wanted to make sure that all the hard work that we had done wasn't going to go to waste, and we're very pleased and excited that they are able to take on the mantle."
Nicholas Wheeler
Wheeler denied he was disappointed to have lost outright control of the channel, and said that although the timing of the launch was now up to That's TV, he was certain the new channel would launch by early summer.
He added: "I don't think disappointment is part of the game, we're very excited that the channel we won the licence for is going to be made. We were always going to bring in other people, and we're very pleased with the outcome."
He confirmed that no-one had been hired for YourTV Manchester and that people who had been interviewed have now been informed.
We're awaiting a call back from That's TV, but it is already recruiting for a Station Editor to cover both That's Manchester and That's Lancashire.
That's TV also has the licence for the Solent
The channels will launch on Freeview channel 8 in Manchester and Lancashire and will provide "a varied schedule of news, sport, lifestyle, entertainment and discussion programming plus specialist ethnic and music programming".
It added that the new channels consolidate its position as "the UK's largest city television operator".
"That's TV seeks to bring the brand values associated with US city TV to the towns and cities of the UK, delivering the latest news and entertainment on TV, mobile and web," it added.