23 March 2015
BBC2's Dragons find a new Den at The Space Project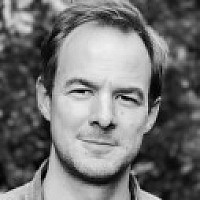 BBC2 show Dragons' Den has taken up residence at The Space Project in east Manchester.
The 360,000 sq ft drama and TV production hub will be the new home for the long-running show which has recently announced three new Dragons.
A new set has been constructed and production will start this week in The Space Project's 10,000 sq ft Stage 3.
The Space Project in east Manchester
Technical infrastructure for the production is being provided by dock10 from its MediaCityUK facility.
Joining existing Dragons Peter Jones and Deborah Meaden will be moonpig.com founder Nick Jenkins, retail entrepreneur Touker Suleyman and Sarah Willingham, the restaurant entrepreneur and founder of Letssavemoney.com.
Nearly £15m of investment has been offered by the Dragons in the decade since the show started.
Susan Woodward, founder of The Space Project, said: "It's fantastic to be able to host the Dragons as they celebrate their 10th anniversary.
"It is less than 12 months since we opened this independent production facility and to date we have had all the UK's top broadcasters on site. The Space Project has established itself as one of the UK's premier locations for TV production. We hope Dragons' Den will feel at home here and wish them well with the new series."
The show will return to BBC Two later this year.