02 March 2015
BBC production set for radical shake-up under BBC Studios plan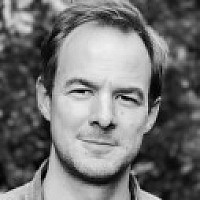 The BBC has revealed more details of its new BBC Studios production division in what is set to be one of the biggest shake-ups in its programme-making history.
Last summer, director general Tony Hall revealed plans for the corporation to be allowed to produce shows for other channels in the UK and around the world.
And in a speech entitled 'The BBC in the internet era' this morning, he confirmed that the BBC is to go ahead with the plans which will see the creation of a new BBC Studios division that will contain the drama, entertainment, comedy and factual programme-making departments.
Director general Tony Hall
It will be established over the next "6-12 months", with a recruitment process to identify a leader beginning shortly.
MediaCityUK-based Children's and Sport will remain within the BBC and be managed by BBC North, while current affairs will be managed by BBC News.
The BBC's production division is one of world's largest TV production studios, despite recent cutbacks, with about 2,500 staff.
The second stage of Hall's vision will be to move BBC Studios into the commercial market where it will be able to produce content for third party broadcasters. This would require agreement from the BBC Trust.
Hall said: "A successful BBC Production is vital to the BBC's future. It provides a source of well-loved programmes and enables us to meet our public service aims. I want BBC Studios to play a great part in this new golden age of broadcasting. This is important. We want to get it right. We will get it right. And we'll take our time to ensure we do just that."