12 February 2015
Yorkshire recruitment firm takes centre stage in new Channel 4 documentary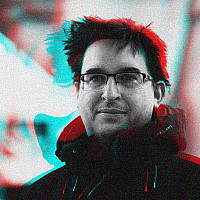 Channel 4 has commissioned a 4 x 60minute series exploring the recruitment industry.
Made by Dragonfly, The Recruitment Agency, will go behind-the-scenes of Candelisa People, one of Bradford's last remaining independent agencies.
Run by "matriarch boss" Jane Vincent, it secures jobs for clients from minimum wage to £100k+ jobs.
"The Recruitment Agency is a huge opportunity for documentaries to push into the inside world of businesses and local communities. Using the prism of daily working life we'll have a fascinating insight into the world of recruitment and job seekers across a wide pay spectrum," explained commissioning editor, Emma Cooper.
"With warmth and humour the series will focus on the extraordinary cast of characters who walk through the office doors in search of work. It has been great working with the Dragonfly team to reflect a busy, diverse, warm and entertaining workplace."
Viewers will see the team take on creative role-playing, offer personal hygiene advice and even filling the jobs themselves to make sure that they win business and fulfil Vincent's dream of becoming a major player in the recruitment world.
"The world of recruitment is relentless, and despite being under real commercial pressure Jane and her team are full of kindness, understanding and fun," added Dragonfly MD Mark Raphael.
The series is produced by Suzy Ratner, and executive produced for Dragonfly by Paul Broadbent. It will air in 2015.