26 February 2015
Scrap licence fee and BBC Trust say MPs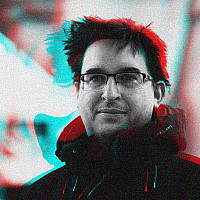 The Culture, Media and Sport Committee has published a report this morning looking at the future of the BBC.
It said that the licence fee was becoming "harder and harder to justify" and would most likely be replaced by a compulsory levy within the next 15 years.
"Over the last few years the BBC has suffered from a succession of disasters of its own making, yet it remains a widely admired and trusted institution, and fulfils many important functions both at home and abroad. However, when an organisation is in receipt of nearly £4 billion of public money, very big questions have to be asked about how that money is provided and spent, and how that organisation is governed and made accountable," said committee chair John Whittingdale.
"In the short term, there appears to be no realistic alternative to the licence fee, but that model is becoming harder and harder to justify and sustain.
"The BBC has tried for too long to be all things to all people—with the rapid changes in communication and media technology and markets and changing audience needs and behaviours this no longer works. The BBC should tailor its output to what it does best, and not stray into areas that can and should be left to commercial providers to do well. It is pointless and wasteful having an organisation receiving that kind of public funding competing with—and potentially crowding out—other providers."
The Committee also supported calls by local media, that part of the licence fee, (or broadcasting levy) should be used to support non-BBC public service broadcasting including local news and children's programming.
The committee also stated said that the BBC Trust should be abolished, due to its mishandling of crises, including Jimmy Savile. Instead it should be monitored by a newly established Public Service Broadcasting Commission, with Ofcom being the overall regulator.
Whittingdale
"The BBC Trust has failed to meet expectations and should be abolished. It remains far too close to the BBC and blurs accountability of the BBC rather than it being a sharp and effective overseer of the BBC's performance as a public service institution," continued Whittingdale.
"An organisation of the size and cost of the BBC must be subject to the most rigorous independent scrutiny. A single BBC Board would be fully and transparently accountable for its governance and spending. We recommend the establishment of a new Public Service Broadcasting Commission with wide powers to scrutinise the BBC's strategic plan, assessing the BBC's overall performance, and determining the level of public funding allocated to the BBC and to others."
Plans to introduce a BBC One +1 channel did not represent "public service value." The +1 operation was to replace BBC Three on the EPG, when it became an online-only channel.
In a statement, a spokesperson for the BBC said:
"This report confirms the importance of the BBC in national life and recommends maintaining and modernising the licence fee, something we have said is necessary.
"We're grateful to the committee for endorsing our record for efficiency and maintaining the quality of programmes and services, and note members overwhelmingly voted against moving to a subscription funding model."
Elsewhere, radio producers have backed the committee's recommendations for greater competition in commissioning at the BBC.
"The committee has taken a balanced and informed view in many areas. We welcome such aspects as: general support for competition in programme making; support for a continuation of the Licence Fee, including its possible use for wider industry training; and greater transparency including in-house production costs," said Will Jackson, Radio Independents Group managing director.
"We also welcome the committee's statement that the BBC 'must develop a more equitable commissioning and business strategy that fosters cultural variety and spreads its activity, as far as possible, across the country'. To achieve this the BBC needs to introduce much more competition for ideas in radio so that audio indies, large and small, around the UK have a greater chance to compete to make radio programmes".
The Committee published the report as part of the BBC's charter review, the current Royal Charter expires at the end of 2016.