10 February 2015
MacKenzie to take on TalkSport and Radio 5 live with new sports radio station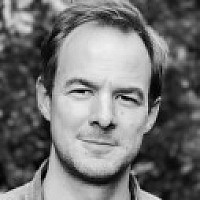 Former Sun editor Kelvin MacKenzie is looking to launch a new national sports radio station to rival TalkSport, the station he founded 15 years ago.
MacKenzie, who went on to sell Talksport to UTV Media for £100m in 2005, has built a consortium with the engineer Babcock International and radio group Orion Media called Listen2Digital.
It is bidding for the second wave of national digital radio stations to be awarded by Ofcom, the telecoms regulator, later this year. The new station will be called Sports Radio and plans to feature Premier League football, Test match cricket, rugby, golf and horseracing.
Kelvin Mackenzie
MacKenzie is working on the bid with TalkSport co-founder Jason Bryant, who said the sports coverage offered by TalkSport and BBC Radio 5 live had created a gap in the market.
He said: "Sports Radio will offer real choice for listeners. With BBC 5 live unable to provide a full sports service because of its news commitments and TalkSport being remarkably similar to the line-up we launched with 15 years ago, we believe there's now a market for a new generation of listeners, talent and advertisers."
MacKenzie added: "It's been clear to me for some time that there's room for another player in the sports radio market. In capitalism, where there's one there should be two."
Warrington-based UTV is proposing to launch three new stations itself, including a talk radio service, a business station, and a sister station to TalkSport, TalkSport2.