27 February 2015
Countdown is on to the Bradford International Film Summit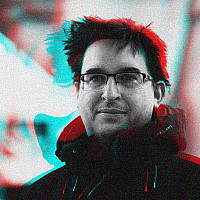 The Bradford International Film Summit begins next week, with representatives from around the world expected to arrive in the city.
Michael Palin launches Film Summit
Celebrating Bradford's status as UNESCO City of Film, there will be a number of seminars, events and screenings about film and television production both in Yorkshire and further afield.
Organisers are hoping to highlight the innovative ways to expand the role of film in society for cultural and economic benefit.
Within the last 12 months there were 48 filming days in the city, which over the years has appeared in The King's Speech, Harry Potter, Hunters Prayer, The Railway Children and Testament of Youth. Saltaire is currently being used as a location for BBC's An Inspector Calls.
Next week delegates from South Korea, Galway, Sofia, China and Japan will head to Bradford to attend the summit.
A full list of events can be viewed here.