20 February 2015
BBC Inside Out secures Tony Blair exclusive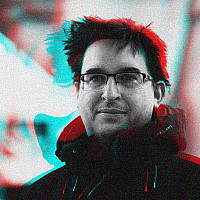 Tony Blair has told BBC Inside Out in Yorkshire and Lincolnshire that David Blunkett "would have made a good Prime Minister."
Blunkett steps down from parliament at the next general election and Monday's Inside Out will examine his 3 decades in politics.
Paying tribute to his former Home Secretary, Tony Blair said:
"I think David would have made a good prime minister because he was tough enough to take difficult decisions, humble enough to stay in touch with people, and determined enough to resist the pressures.
"I've found him an absolute joy to work with because he was very clear what he wanted to do and very determined…. Some ministers, they knew what they wanted to do but they never quite had the will or the guile to work out how to do it.
"With David, you knew that once you'd agreed the agenda he would deliver it…. So he delivered tough reforms, difficult reforms… then as home secretary he saw through an enormous amount of legislation on the anti-terrorism stuff and then again on antisocial behaviour. I always felt as home secretary he kind of came into his own."
Inside Out (Yorkshire & Lincolnshire) airs on Monday 23rd February at 7.30pm