09 January 2015
UTV "assessing options" for its local radio portfolio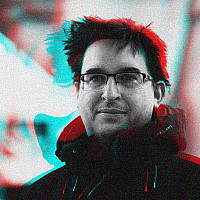 UTV Media has issued a statement to the Stock Exchange following reports that it could be willing to sell some or all of its local radio assets in the UK.
Earlier a spokesperson told Prolific North that it "won't comment on speculation." However, this afternoon directors made the following announcement:
"The Directors of UTV continue to manage the overall group in the best interest of its shareholders and confirm that UTV is currently assessing the options for its UK independent local radio stations which may or may not lead to the disposal of some or all of these stations. For the avoidance of doubt, any disposal would not include talkSPORT, Sport Magazine, talkSPORT International or any of UTV's Irish radio stations."
The UK arm of the business is based in Warrington and operates a number of stations in the region, not least Juice FM, Tower FM and Pulse 1 and 2. It also runs the national station, talkSPORT.
According to "industry sources" talking to the MediaGuardian, there are a number of potential buyers, including UKRS, Orion Media and Communicorp. Communicorp acquired 8 stations from Global Radio last year.