19 January 2015
Red Production Co's The Five added to Sky Living slate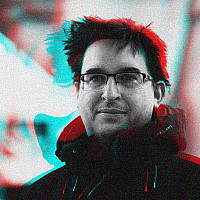 Sky Living has announced further details of Harlan Coben's first original story for television, The Five.
Harlan Coben
The acclaimed American crime novelist has sold 60m books worldwide, with the novel, Tell No One, turned into a film, starring Kristin Scott Thomas.
The Five is his first work for television and follows a group of friends, who are united by a terrible accident. Haunted by the disappearance of one of their younger brothers, while still in care, the group is forced to revisit the past, when his DNA turns up at a murder scene.
Red Production Company will be making the drama for Sky Living and it's due to go into production this Spring.
"I've been a fan of Sky Living and Red's rich, compelling dramas – and working with them has been a thrill.  We are creating something special here.  I can't wait for you to see it," said Coben.
Red worked with Sky Living in 2013 on the drama, The Last Witch.