30 January 2015
Record number of broadcasters to attend next Manchester City game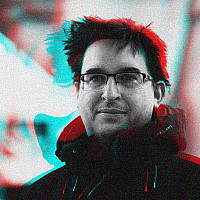 Twenty six television crews from around the world will be covering Manchester City's visit to Chelsea on Saturday.
That beats the previous record of 19 - which was also set by Manchester City, when they played Manchester United in 2012.
The game will be broadcast to 650m homes in 175 different countries, according to the Premier League.
In total there will be 24 international rights-holders at Stamford Bridge, plus UK broadcasters, Sky and BBC Sport.
While Kazakhstan's rights holder, KazSport, will be making its first visit to a Barclays Premier League game.
Premier League Productions
NC+ (Poland)
SBS Discovery (from Denmark)
NBC Sports (from USA)
BeIN Sport (Middle East)
Now TV (Hong Kong)
NTV Plus (Russia)
Sport Klub (Balkans)
Sky Deutschland (Germany)
Sportsnet (Canada)
DirecTV (South America)
NTV (Bulgaria)
Telenet (Belgium)
ESPN Brasil
Fox Sports (Italy)
TV3 (Denmark)
Viasat Sweden
TV2 (Norway)
Canal+ (France)
Fox Sports (Australia)
BETV (Belgium)
OTE (Greece)
Fox Sports (Netherlands)
Kazsport (Kazakhstan)