15 January 2015
Former Dragonfly boss joins Shiver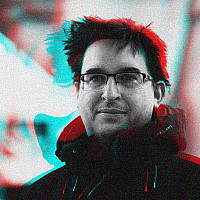 Shiver has appointed the former managing director of Dragonfly to head up a new department focusing on factual series and formatted documentaries.
Simon Dickson oversaw Bear Grylls' Wild Weekends and the Plane Crash, while at Dragonfly; and prior to that, as deputy head of documentaries at Channel 4, he commissioned and co-created One Born Every Minute and 24 Hours in A&E.
He will be joined, in the as-yet-unnamed new venture, by Lorraine Charker-Phillips, who is a commissioning editor at Sky. She previously worked with Dickson on The Hotel.
"Simon is one of the industry's most charismatic and consistently successful creative leaders. I'm delighted that with his appointment and that of Lorraine, two such big hitters are joining us here at Shiver. It's a sign of our ambition for the company," said Alexander Gardiner, managing director, Shiver.
Shiver is the factual arm of ITV Studios, with bases at MediaCityUK, Leeds and London.