16 January 2015
In The Flesh cancelled as BBC Three budgets cut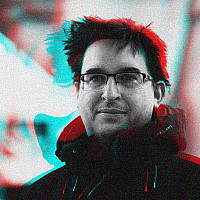 BBC Three has confirmed that it won't be commissioning a third series of the award-winning zombie drama, In The Flesh.
It released the following statement:
"BBC Three is very proud of the two award-winning series of In The Flesh. However, given there is only budget for one original drama series a year on the channel it won't be returning.
"We loved the show but have to make hard choice to bring new shows through and create room for emerging talent.
"Huge thanks to the BAFTA award-winning writer Dominic Mitchell and the superb cast."
The breakthrough drama has been broadcast both in the UK and on BBC America and last year the second series was cited as one of the key commissions for BBC Three.
Mitchell was a first time writer, discovered through the BBC Writersroom's Northern Voices competition. It was developed by BBC Drama in Salford and shot in the North West.
BBC Three is to close this autumn as a traditional channel, to become an online-only proposition, as part of the corporation's cost-cutting measures. Ironically, some of the estimated £50m+ annual savings are to be invested in drama.