23 January 2015
Fettle's Children of the Holocaust to air on BBC Four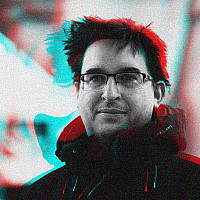 Fettle Animation's award-winning animated documentary, Children of the Holocaust, is to air on BBC Four.
The Huddersfield company's animation is based on eyewitness accounts from Holocaust survivors who escaped from Nazi occupied Europe when they were children.
The film has been created in conjunction with BBC Learning at MediaCityUK and educational charity, Holocaust Survivors' Friendship Association.
"Using animation helps to humanise stories which may otherwise be too graphic for children to comprehend," explained Fettle's producer, Kath Shackleton.
"We are absolutely delighted that the BBC has chosen to support us in this way and it is the icing on the cake just weeks after our BAFTA nomination."
The documentary was adapted so that it could be shown to schools as a series of 6 short animations and 6 camera interviews, which are available as an online resource on the BBC 2 Learning Zone.
BBC Four will be airing the full documentary on Holocaust Memorial Day at 8pm on Tuesday 27th January.