07 January 2015
Diane Coyle to step down from BBC Trust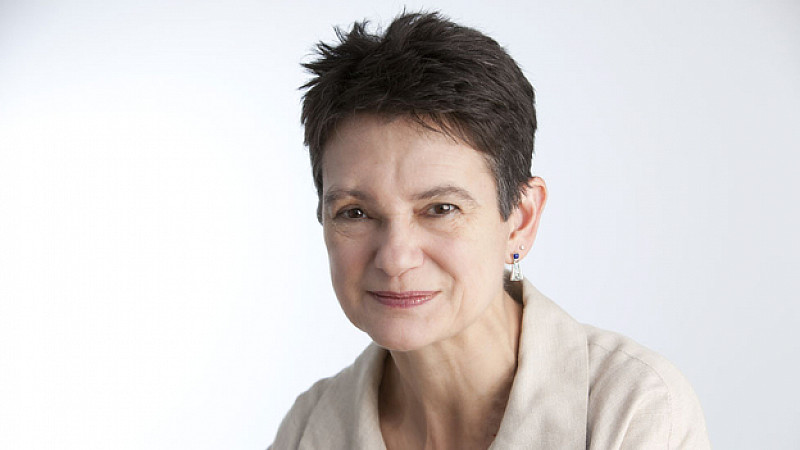 Diane Coyle
Pic: BBC
University of Manchester economist Diane Coyle is to step down as BBC Trust vice chairman at the end of April it has emerged.
Coyle, OBE, a former treasury adviser, has served as a BBC trustee since November 2006 and became vice chairman in March 2011 under chairman Rona Fairhead. She will not pursue a third term at the corporation's governing body.
She is married to BBC News' technology correspondent Rory Cellan-Jones and stepped up as interim chairman last year following Lord Patten's sudden departure on health grounds. She ultimately lost out in the race to land the role permanently to Fairhead, who was selected as the government's preferred candidate in August 2014.
Last year Coyle added her weight to the calls for the BBC to address its diversity issues and accused it of failing to represent the 'kaleidoscopic' diversity of modern Britain and said it must do more to avoid peak programmes on BBC1 feeling like "pulling on a pair of comfortable old slippers", says the acting chairman of the BBC Trust.
The minutes for BBC Trust's 20 November meeting, published yesterday, confirmed the departure saying of the chairmans report: "He updated the Trust on the current appointments process for two new Trust members, and the upcoming Vice-Chairman recruitment campaign."
The two trustees replacements refer to former Newcastle Chronicle editor Alison Hastings and David Liddiment, who stepped down in October. The governing body faces a busy 2015, a year in which it will need to decide the future of BBC3 and begin charter renewal negotiations.
The recruitment will be overseen by the Department for Culture, Media & Sport.