03 December 2014
Victoria Wood's That Day We Sang to air on Boxing Day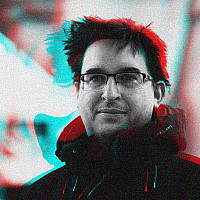 Victoria Wood's Manchester-based musical, That Day We Sang will air on BBC Two on Boxing Day.
The one-off programme originally had the working title of Tubby & Enid and is an adaptation of the stage play she wrote for the Manchester International Festival.
Wood also directed the show, which stars Michael Ball (Tubby) and Imelda Staunton (Enid) as a pair of lonely middle-aged people who get a second chance at life when they meet at a reunion of the Manchester Children's Choir.
Set in 1969, their romance is intercut with the story of Jimmy, a member of the choir whose singing "transcends his difficult home life."
BBC Two will also be airing a tribute to Julie Walters on Christmas Eve. Walters and Wood took their first steps in television together. The hour-long BAFTA film will review Walters' career from Educating Rita to Harry Potter.
"This year's Christmas line-up on BBC Television is one of our best ever. There's world-class talent, edge of your seat drama, outstanding comedy and fantastic storytelling," said Danny Cohen, BBC director of television.