03 December 2014
Sparklab produces A Life Less Lonely for BBC North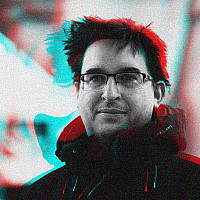 BBC North and Sparklab are behind a multichannel special looking at loneliness.
A Life Less Lonely will air across Radio 5 Live, Radio 2, Radio 4 and 6, BBC Breakfast and through a dedicated website on December 12th.
"At this time of year when so many people are looking forward to spending time with family and friends, it feels right to shine a light on something as emotive as loneliness," said Peter Salmon, Director BBC England.
"To have so many different parts of the BBC coming together to bring A Life Less Lonely to their audiences, is a great example of the brilliant things we can do when the BBC works together to get behind something as important as this. It really is an inspiring and thought provoking project, which I know audiences of all ages will respond to."
Throughout the day there will be case studies, interviews, monologues, videos, audio and blogs from a wide variety of programmes made at BBC North. Radio 5 Live will also be releasing a specially-commissioned nationwide poll about loneliness.
A Life Less Lonely is produced for the BBC by Manchester-based Sparklab Productions.