03 December 2014
Children's TV producers hope for tax breaks in Autumn Statement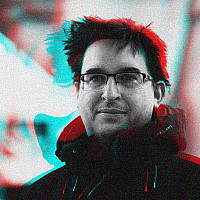 Leading figures from children's television have been lobbying for tax breaks for children's television to appear in this lunchtime's Autumn Statement.
Russell T Davies, Brian Cosgrove, Lord Puttnam and Sir Quentin Blake have signed an open letter to the Chancellor, George Osborne to extend tax breaks to live-action children's TV.
The Children's Media Foundation explained that UK-produced drama and documentaries for children had been struggling in recent years and that there would be a "huge and immediate" benefit of extending the credits to this genre.
The letter stated:
"Dear Chancellor,
The Children's Media Foundation was delighted to read in the report of your recent speech at the launch of the new Creative Industries Federation that you are 'looking very seriously' at extending tax breaks to children's television production.
Children's TV is much loved but often undervalued.
The CMF has been a long-standing advocate of the value to society contributed by the creative industries and the importance of the UK's diverse communities hearing their own voices. This is particularly true in the case of children, who receive much of their culture and their view of society through their media experiences.
UK-produced drama and documentaries, specifically made for the children's audience, are genres which have been in decline in recent years. A tax incentive to support these and other children's television programming, to add to the one already in place for animation, would be of huge and immediate benefit to the children's audience and ultimately to society as a whole, as well as giving much needed support to the UK children's production industry.
The undersigned therefore urge you to commit to a children's television tax break in the Autumn Statement."
Signatories also include Rosie Alison (Heyday Films), Michael Acton Smith (Mind Candy), Anne Wood (Ragdoll), Oli Hyatt (Animation UK), Ian Livingstone, Nigel Pickard (former CBBC and CBeebies controller) and David Sproxton (Aardman).