02 December 2014
BBC Trust launches review of Radio 4 and 5 live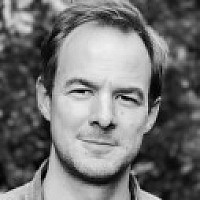 The BBC Trust has launched a review of BBC Radio 4, Radio 5 live and their digital sister stations Radio 4 Extra and 5 live sports extra.
The review of the four speech radio stations is part of the BBC's rolling programme whereby all its service is reviewed at least once every five years.
A public consultation has been launched to allow listeners to contribute to the consultation. There's an online form, or listeners can tweet their views to @bbctrust using the hashtag #trustreview.
Radio 5 live is based at the BBC in Salford
The review will look at how well the radio stations are serving audiences, whether they are delivering high quality, distinctive programmes and content, and whether they are delivering value for money.
Audience views are being sought on Radio 4's provision of news, current affairs, drama and comedy, and its use of digital technology. 5 live listeners are being asked for their views on the quality, range, interactivity and tone of news and sport on the station, and about sports commentary and wider sports coverage.
The review will also look at the future plans of the stations, and whether they are responding effectively to changing audience expectations and listening habits.
BBC trustee Professor Elan Closs Stephens, lead trustee for the review, said: "These reviews are a valuable check on how these much-loved stations are doing, whether they are delivering what they should be and whether there's anything that can be improved. We can only do that with the input of their listeners and I hope everyone will take a few minutes to tell us what they think.
"The way people listen to the radio is also continuing to evolve as technology advances and more people want to listen on the move or on different devices, so we'll be looking at how well equipped the stations are to respond to this now and in the future."
The review's findings will be published in early summer 2015.
Radio 4 and 4 Extra were last reviewed by the Trust in 2011, and 5 live and 5 live sports extra were reviewed in 2012.