17 November 2014
No more Beswick at Breakfast as BBC Radio Manchester shuffles line-up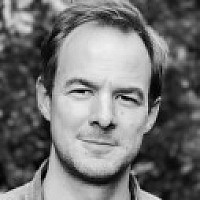 Allan Beswick is to switch from the breakfast show to late nights in a line-up change at BBC Radio Manchester.
The veteran broadcaster's morning slot will be taken by Alison Butterworth and Phil Trow.
Allan Beswick
Butterworth is the station's current late show presenter, while Trow has presented Drive-time for the past two years having first presented on the station in 1990.
Beswick, whose phone-in evening show will go out on BBC Radio Manchester and BBC Radio Lancashire from Monday to Thursday between 10pm and 1am, said: "It's going to be quite a ride... since my last phone-in there's been an explosion of social media, so even more ways for listeners to tell me what they think... and you can be sure I'll do the same."
Kate Squire, managing editor, added: "I know Alison and Phil will be a brilliant combination and will put a smile on the listeners face each morning ensuring they know everything about life in Greater Manchester.
"I have no doubt Allan will present an absolutely must-listen-to show as he gets to grips with what people really want to talk about and gives his own unique spin on life... our listeners are in for a treat."