05 November 2014
New marketing campaign for Magic ahead of national rollout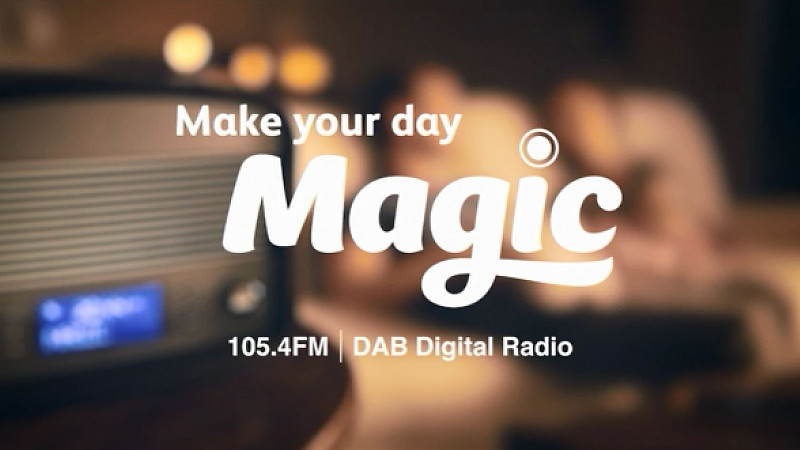 Magic has launched a new marketing strategy with a new TV ad at the centre of the campaign as the radio brand ramps up awareness ahead of going National on DAB Digital Radio in January.
The Make Your Day Magic television ad promotes the station's Good Mood Music idea and is set to air across ITV, Channel 4, Channel 5 and Sky channels.
The station says the ad is a reflection of Magic's listeners' lives showing them enjoying Magic throughout the day and in a variety of different scenarios. It features songs from Scissor Sisters 'I Don't Feel Like Dancin'', A-Ha 'Take On Me' and Queen 'You're My Best Friend'. The advert was delivered by creative agency Bray Leino and debuted last night in the middle break of Downtown Abbey.
Magic marketing director, Tina Finch said, "We're really excited to implement our strategies into 2015 as the Magic brand becomes available to the nation. Our new TV creative marks a new era for the station".
The station's marketing department has also revealed it now has a dedicated team to bring what it calls 'good mood' experiences to Magic's target consumers – from spa treats to kids'craft zones.
The station has also refreshed Friday nights which include a new show called 'Magic 80s' running from 7pm – 9pm and presented by Gary Vincent, accompanied by guests from the 80s.
The new line-ups include Soul Town, a Saturday night show presented by Angie Greaves with the best of Soul and Motown. Sunday night sees the launch of a new series, Behind the Music, which features comment from big artists with personal stories about their own hit songs featuring artists such as the legendary Spandau Ballet and Annie Lennox. December also sees Magic Presents Spandau Ballet with Stubhub!, an intimate live gig with one of the biggest bands from the 80s.
Following a ruling by OFCOM last year, what were previously Magic AM stations in Humberside, Leeds, Liverpool, Manchester, Preston, South Yorkshire, Teesside and Tyne & Wear can share local content and have no requirement for local news.