03 November 2014
Made in Leeds to launch on Thursday as it confirms opening night schedule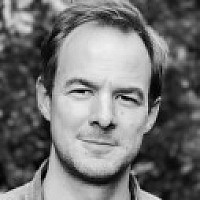 Leeds' new local TV station, Made in Leeds, has confirmed it is to begin broadcasting this Thursday.
Parent company Made TV won the local licence for Leeds, which has a potential reach of 1.2m homes, in February 2013 and had originally planned to launch last November.
Launch night is now set for Thursday, November 6th, with media invited to attend the broadcasting of the first programme.
Station head Isi Abebe
The station will be launching at 8pm with a one-hour special hosted by Jason Thornton and Leanne Megson, to preview its shows.
At 9pm will follow its first news bulletin, On The Aire, presented by Thornton and the news team, followed by an entertainment magazine and what's on guide called The Book-It List at 9.30pm, presented by Megson and Mark O'Brien.
Rugby AM, with Alex Simmons and a "crew of rugby league legends", will be shown at 10pm, followed by the first episode of new reality series The SIC Life of Tom Zanetti, at 10.30pm.
Producer Mark O'Brien told Prolific North: "We're all buzzing right now, putting the finishing touches into our launch programmes and filming in the studios. We have a remarkable team here, and we're all very proud of our work so far. All we hope now is that the rest of the city tunes in and gives us a warm Leeds welcome this Thursday night."
Station head Isi Abebe revealed to Prolific North in August how the station was planning to assemble a core team of 16 full-time staff, assisted by a central backroom staff covering HR, admin, playout services and acquired network programming.
He said then: "There's no book you can buy or YouTube video you can watch to tell you how to launch a local TV station. But what you can have are the right people in place, with the skills and experience necessary to deliver the right broadcast solution fit for your audience."