24 November 2014
ITV Studios to produce Charlie Higson's Jekyll & Hyde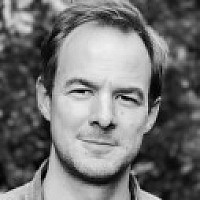 ITV Studios is to produce a new action adventure drama written by former Fast Show star Charlie Higson.
The 10-part series Jekyll & Hyde has been inspired by The Strange Case of Dr Jekyll and Mr Hyde by Robert Louis Stevenson. Higson will write and executive produce the drama with a brief to "exude mystery, fantasy, horror and sci-fi".
ITV Studios director of drama Francis Hopkinson (Lucan, Wallander, DCI Banks) will also executive produce with Foz Allan (Wolfblood, The Dumping Ground, Robin Hood) as series producer.
Charlie Higson
Set in 1930s London, it will focus on the "young, attractive, troubled hero" Robert Jekyll, the grandson of the original doctor.
Jekyll & Hyde will be directed by Colin Teague (Being Human, The Town, Sinbad) with production in India commencing in January 2015 and filming in London from February until July.
"It's an exciting challenge to take Stevenson's work and use it as the basis for a new Jekyll & Hyde," said Charlie Higson. "So many superheroes with secret dual personalities have been brought to life thanks to Jekyll & Hyde. He's one of literatures most important and influential characters and it's a privilege to be rediscovering him."
Higson is best known for The Fast Show, Randall and Hopkirk (Deceased), The Young James Bond books and his current horror series for teenagers, The Enemy.
Jekyll & Hyde has been commissioned by ITV's director of drama Steve November and head of drama series, Jane Hudson.
November added: "Charlie's vivid and compelling scripts cleverly introduce a brilliant set of characters to a new generation of viewers. We're thrilled to be commissioning Jekyll & Hyde for a modern day audience."