07 November 2014
ITV starts filming The Trials of Jimmy Rose in Manchester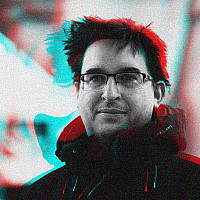 Ray Winstone and Amanda Redman have started filming on location in Manchester for new ITV drama, The Trials of Jimmy Rose.
Produced by ITV Studios and GroupM Entertainment, Winstone plays the title role of the notorious armed robber, Rose.
The cast also includes Tom Cullen (Downton Abbey) and Charlotte Randle (Silent Witness), Montanna Thompson (The Story of Tracy Beaker) and John Lynch (The Fall).
The 3 part series has been written and created by Alan Whiting (Strike Back, Kingdom, Wire in the Blood, Half Broken Things) and is directed by Adrian Shergold (Lucan, Mad Dogs, Dirty Filthy Love). Jane Daucey (Law & Order: UK, Stella, Casualty) is producing. The third episode is penned by Dom Shaw (Roman Mysteries, The Art of the Critic).
"The Trials of Jimmy Rose is a warm, funny and compelling drama about a man with a criminal past who has to prove to his wife and his family that it's never too late to start over. I am thrilled that Ray Winstone and Amanda Redman – two of Britain's finest actors – will be playing Jimmy and Jackie," said Kieran Roberts ITV Studios' creative director of drama in Manchester, who'll be the executive producer.