10 November 2014
Equinox TV and We Are Indigo help KiK make vaping TV first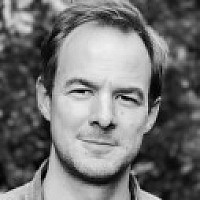 Manchester-based KiK this morning became the first company to show people vaping on television on the day new advertising rules relating to e-cigarettes came into effect.
KiK's advert aired at 6.09am and will be on air until December 10 on channels including ITV, Channel 4 and Dave.
It was produced by MediaCity-based Equinox TV, with the media campaign for the ad handled by We Are Indigo.
TV advertising for cigarettes was banned in 1965 and in 1986 all showing of smoking in advertising was banned.
The new rules, revealed by the committee of advertising practice (CAP) last month, take effect from today.
They state that adverts must not be "likely to appeal particularly to people under 18", encourage non-smokers to use e-cigarettes, claim e-cigarettes are "safer" or "healthier" than smoking tobacco, or make any health claims without approval from the Medicines and Healthcare Products Regulatory Agency.
KiK chief executive Sandy Chadha said: "The new advertising rules are a positive step to show people how vaping can help them move away from tobacco products and we are delighted to make history on November 10.
"Vaping is a new way of life for past smokers and the advert highlights friends talking about the impact making the change has had for them. We hope it is well received and gives smokers some food for thought."
Other e-cigarette companies, including Bury-based VIP, will also be advertising.
View KiK's advert below: