04 November 2014
Educating Yorkshire claims Grierson award for best documentary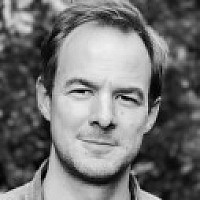 Educating Yorkshire last night claimed the top prize at the Grierson British Documentary Awards.
Twofour Prodcutions' fixed-rig series, which was set in a Dewsbury school, was named best documentary series and also won the Radio Times readers' choice award.
Educating Yorkshire took home the top prize
The series has already been recognised at the RTS Awards and National Television Awards, among others.
It was a good night overall for Channel Four, which claimed of the possible 13 awards at the ceremony held at the Queen Elizabeth Hall on London's South Bank.
Lorraine Heggessey, chairman of The Grierson Trust, said: "Watching this year's entries is a fabulous reminder of how the documentary is alive and kicking in this digital age - there are funny, uplifting and moving films alongside those that pack a punch and expose the darker underbelly of our society.
"The richness of the human condition and the complexities of 21st century life are celebrated and scrutinised."