14 November 2014
Booming film industry means productions are looking abroad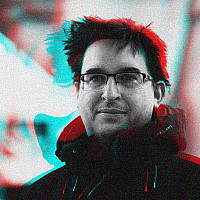 The British film industry's growing reputation and the new tax credits appear to be causing location problems for major dramas, due to a lack of studio space.
It's long been the argument of Pinewood Studios, which based its £200m expansion plan on the argument that the UK has a lack of capacity to deliver growth.
The North West-owned facility was given the go-ahead in June to add a 100,000sq m of studio and stage facilities.
The issue has been highlighted this week by writer, Tony Jordan (Life On Mars, Hustle). He told The Independent that his latest project, Dickensian, one of the biggest dramas ever commissioned by the BBC, may have to be filmed in Eastern Europe.
Part of the reason for the problem is the epic size of the set, which needs a 50,000sq ft space with a 10m height. It would take 100 people to build it.
"Early next year we need to be building this and at the moment we have got nowhere to build it," he told the paper.
"I'm not sure if I would want Dickensian to be in Bulgaria or in Romania; it just doesn't feel quite right. It should be in the UK."
Dickensian is a 20 x 30 minute series and Jordan believes it has the potential to run for many years, with the set becoming a tourist attraction like the Harry Potter tour or Coronation Street.
With the film studios full, location scouts for Red Planet Productions have apparently scoured the country, from London to Liverpool, looking to hire a warehouse for 18 months, but without success.
"I don't know now if such a space even exists – I'm hoping that someone is going to pick up the phone tomorrow and say 'I have a 70,000 sq ft warehouse with a 10m ceiling and nothing is happening in there for two years!'" continued Jordan.