27 November 2014
BBC warns over "programmes and services" following Efficiency report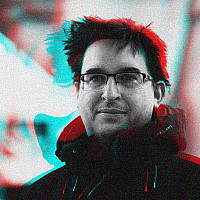 The BBC is saving licence fee payers £1.1bn a year, according to a report into efficiency at the organisation.
Some of these savings have come through "savvy procurement" saving £70m this year; moving BBC Sport to Salford, saving £2.2m per annum; reducing BBC buildings from 213 to 154, saving £67m a year; moving BBC Three online; and an IT service contract renovation delivering almost £90m of cumulative savings.
The report also showed that "headcount reductions" and pay restraint had delivered more than £150m per year.
A further £400m is due to be saved in 2016/17, leading to a total of £1.5bn a year savings. However, there was a warning that while spending had been been focused on programmes and services, "it will be increasingly difficult to protect these areas from future cuts."
Director general, Tony Hall, ordered the report earlier this year and he claimed that the results show that the corporation's record on efficiency "compares favourably" with that of other organisations, "such as Government."
"It's vital that as much of the licence fee as possible goes straight to the programmes and services audiences love, and this report shows we've made great strides in becoming more efficient. We're doing far more for less," said Anne Bulford, managing director, finance & operations.
"There's always more to do and we continue to make sure we get value for money for Licence Fee payers. The BBC remains passionate about delivering the great public service TV, radio and online content that our audiences deserve, but after a long period of delivering annual savings the challenge is to avoid having to cut content is very real."
The full report can be read here.