11 November 2014
BBC looking into payments for local content, head of news confirms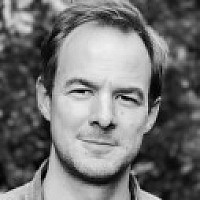 The BBC's head of news has reiterated his desire to work more closely with local press - and revealed the corporation was investigating the possibility of paying for content.
James Harding said that the pessimism surrounding local journalism was "overdone", reinforcing a view he had first delivered in Salford earlier in the year.
The BBC has been criticised by regional publishers for using, and sometimes not even attributing, content from local titles. Some have also said that the BBC was a factor in the demise of the local press.
And in a speech to the Society of Editors conference, Harding said the issue was being looked into.
The BBC's James Harding
He said: "We have agreed an audit in two regions (West Yorks and Bristol) of how many stories are sourced by the BBC from other providers and what kind of funding stream that might offer."
Harding offered another olive branch to local publishers, revealing plans for a pilot project in the North East under which BBC content would be syndicated to local newspapers.
He said: "We have also agreed to pilot possible BBC syndication of content to other local news providers in the North East by identifying the three most attractive pieces of content a week and assessing the appetite and implications of making this content available to all local news providers."
He also said that discussions were taking place with the Press Association and the Ministry of Justice about setting up a fund to pay for court reporting.
"We have also discussed the idea of a fund to ensure local courts are covered in a more comprehensive way and whether the licence fee might contribute to such a fund."
He added: "It's in our self interest to see a thriving local news business. I believe it's in the local news business' self interest to see a thriving BBC. If we want to, we can make that happen. We're open to it."