28 November 2014
BBC Children's may move into commercial division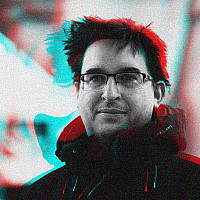 Reports today suggest that BBC Children's could be moved into a new commercial division at the corporation.
The stand-alone division would be part of the director general's "competition revolution" so that it can make shows for rival companies.
It appears that the department at MediaCityUK is currently being assessed to see what it could potentially bring to the planned new commercial operation.
Tony Hall argued in a speech in July that the current commissioning system needed to be overhauled. This would not only enable in-house producers to pitch for work outside of the BBC, but also open it up to the independent sector.
At the Edinburgh International Television Festival in August, director of television, Danny Cohen suggested that the Natural History department would win "huge amounts of business," but that sport and children's needed "particular attention."
Today a BBC spokesperson said: "we're currently working hard on the proposal announced by Tony Hall in July and won't be commenting on speculation at this stage."
Any proposals would take some time to be implemented, because they would require changes to the BBC Royal Charter, which won't be renewed until 2017.