06 October 2014
True North launches China-focused YouTube channel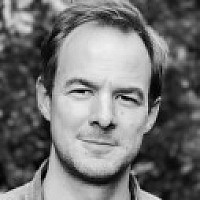 True North has launched a YouTube channel dedicated to China as the Leeds-based indie seeks to strengthen its ties to the country.
Funded by Beijing-based media company, China Intercontinental Communication Center (CICC), China Icons will offer an insight into the country's culture, society, industry and arts.
It follows True North's deal with CICC and Chinese state broadcaster CCTV9 in August to produce Designed In China, a documentary series examining the rise of a new generation of talented Chinese designers.
True North's Liz McLeod
China Icons has launched with around 12 short films including interviews with pianist Lang Lang and basketball legend Yao Ming.
Alongside original content, True North will curate and re-package existing content that fits CICC's aim of helping visitors "meet China icons, yesterday, today and tomorrow".
Executive producer, Liz McLeod, is overseeing the channel. She said: "The great thing about YouTube is we can respond really quickly to what our audience likes and wants to see more of and we expect to see China Icons evolving and growing over the coming years."
CICC's Wang Yuan Yuan added: "We're pleased to be able to benefit from True North's creative and strategic expertise on this important project, as we shine a light on everyday life in China for the benefit of global curiosity and interest. In the future we hope to evolve China Icons into a suite of channels, each one focussing on a particular special interest. "