16 October 2014
Riverhorse gets Creative England backing for Hustlers Convention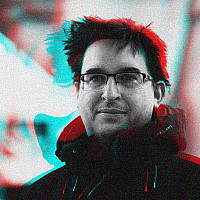 A new film about the "Grandfather of Rap" which is executive produced by Public Enemy's Chuck D, has received funding from Creative England.
Hustlers Convention is being made by Manchester production company, Riverhorse and it tells the story of the 1973 album of the same name.
Filmmaker Mike Todd, has been looking to fund the project since last year, having earlier worked with Silicon Valley start-up Crowdtilt. It's about Lightnin' Rod (aka Jalal Nuriddin) of The Last Poets and his contribution to rap music.
"Very rarely does Hustlers Convention get mentioned in the annals of what emerged from it. Jalal's legacy is important - both as a member of The Last Poets and as the creator of this profoundly influential work. This is a story that needs to be told," explained Chuck D, who's company BTN Eastlink is co-producing the film alongside Riverhorse and Warehouse 51.
It is being distributed by Kaleidoscope Home Entertainment and the premiere is set for early next year.
"Creative England is really proud to back Mike and the team on this outstanding documentary through our Production Funds. We're delighted to be supporting such an internationally important story from a Manchester-based talent," said Richard Holmes, senior film executive at Creative England.
"Mike is an object lesson in creativity, tenacity and drive - and with this film we believe he'll gain even greater traction in the field of ground-breaking, powerfully-told feature docs."