31 October 2014
Restructure at BBC Learning puts "20 jobs at risk"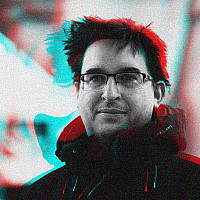 Broadcasting union, Bectu says that 20 jobs are at risk as the BBC restructures its Learning division.
Sinead Rocks
The department, based at MediaCityUK, is facing funding cuts of 24% and a new strategy is prioritising online initiatives, including iWonder and Bitesize. That means there are likely to be fewer campaigns over the course of the year. The strategy was outlined earlier this month on Points North by controller, Sinead Rocks 
A BBC spokesperson told Prolific North:
"BBC Learning is in the process of undergoing strategic changes in how it delivers education at the BBC. In line with other departments within the BBC, BBC Learning is also facing significant reductions in budget.
"Unfortunately, whilst we have done our utmost to keep job losses at a minimum, the changes facing the department have led to proposals announced to close a number of posts."
The plans were revealed to staff last week and Bectu will be having a consultation on November 10th to assess the results of "a voluntary trawl for redundancy" which is now underway.