16 October 2014
Red's Nicola Shindler named as one of the world's most powerful women in television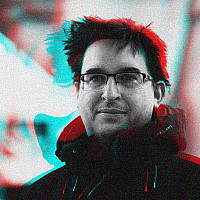 Nicola Shindler has been named by The Hollywood Reporter as one of the 25 most powerful women in global television.
The founder of Red Production Company at MediaCityUK is featured alongside Jay Hunt, the chief creative officer for Channel 4; Elisabeth Murdoch, the founder and chairman of Shine Group; and Sophie Turner Laing, the new CEO of the, as yet unnamed, company that will emerge from the Shine, Endemol and Core Group merger.
The list features, what the publication believes, are the most powerful women outside of America, who decide "what the world watches."
It wrote of Shindler:
"Shindler's shingle, the Manchester-based Red, has produced Channel 4's groundbreaking drama Queer as Folk, the gender-bending Hit & Miss and retirement-age ratings hit Last Tango in Halifax. Thanks to the influx of cash from StudioCanal, which bought a majority stake in Red last year, Shindler's wish to do bigger drama — and for a U.S. audience — is about to come true."
Red Production Co is also in the news today because of a new 10 part drama series for Sky Living. The Five has been written by American crime novelist Harlan Coben and his first original UK television series.