23 October 2014
RAJAR results: 6 Music hits biggest ever audience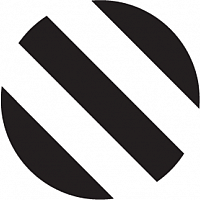 BBC Radio 6 Music recorded its biggest ever audience of nearly 2 million listeners, according to the official RAJAR listening figures out today.
The MediaCityUK-based station also saw a record 27% of listening via online or smartphone and tablet apps - more than four times the industry average of 6.4%.
It's now more than tripled its audience since the BBC announced plans to close the station in 2010 until an audience backlash forced a rethink by the BBC Trust.
6 Music's Mark Radcliffe and Stuart Maconie
A number of its presenters, including Mark Radcliffe and Stuart Maconie's afternoon programme, enjoyed record audiences in the last quarter.
"The brilliant figures for Radio 6 Music shows the network continues to go from strength to strength, cementing its position in the digital space," said Bob Shennan, controller Radio 2, 6 Music, Asian Network and director, BBC Music.
"I'm thrilled that Shaun Keaveny, Mark Radcliffe and Stuart Maconie are all reaching record audiences - with Lauren Laverne leading the charge as the most listened to show on the station."
5 live suffered a 5.2% drop in reach with 5 live Sports Extra sinking 20% over the year, although it was up quarterly by 32.3% after a busy summer of sport.
On a more local level, BBC Radio in Manchester, Merseyside, Stoke and York were the only BBC stations in the North to increase their share of listening over the quarter.
Andrew Bowman, assistant editor of BBC Radio Manchester, said: "I'm really proud that we've not only got more listeners but also that they're listening for longer. We've had some really big journalism in the last few months including following all the developments in Syria and Iraq. We've worked hard to give listeners in-depth coverage and perspective on how the global story relates to them in Great Manchester."
Smooth Radio Network - which re-branded Gold stations as Smooth - recorded an increase of 22.8% over the year. The network was up 2% in quarter three and now has a total weekly audience of almost 4.7m.
UTV Media's talkSPORT, after recording its highest audience ever in the second quarter, saw a 6.8% drop in the third quarter but was up 5.3% year on year.
Bauer Radio's total portfolio reached a record 17.1m listeners, up 11.3% year on year, with its Place Local Portfolio now reaching 9.5m.
See all Northern station RAJAR results below:
2014 Quarter 3 Summary
23 Jun - 14 Sep
2014 Quarter 2 Summary
31 Mar - 22 Jun
 
 
 
Survey
Pop'n
Total Hours
Share of
Pop'n
Total Hours
Share of
 
Period
'000
'000
Listening %
'000
'000
Listening %
BBC Radio 5 live
Q
5809
38953
 3.8%
6276
42408
 4.1%
BBC Radio 5 live (inc. sports extra)
Q
6132
44141
 4.3%
6442
45554
 4.4%
BBC Radio 5 live sports extra
Q
1216
5187
 0.5%
919
3145
 0.3%
BBC 6 Music
Q
1994
18332
 1.8%
1891
16252
 1.6%
BBC Radio Cumbria
H
122
1207
 13.8%
123
1126
 13.9%
BBC Radio Humberside
H
183
1629
 10.0%
211
1982
 12.0%
BBC Radio Lancashire
H
194
1449
 6.8%
197
1594
 7.0%
BBC Radio Leeds
H
195
1298
 4.4%
207
1441
 5.0%
BBC Radio Manchester
H
207
1846
 4.4%
189
1689
 4.0%
BBC Radio Merseyside
H
310
4719
 13.6%
339
3888
 11.4%
BBC Radio Newcastle
H
277
2202
 9.1%
278
2276
 9.1%
BBC Radio Sheffield
H
238
1669
 6.6%
254
1856
 7.3%
BBC Radio Stoke
H
119
1275
 9.9%
127
1253
 9.7%
BBC Radio Tees
H
122
842
 5.6%
138
1013
 7.0%
BBC Radio York
H
95
779
 7.4%
88
649
 6.4%
Gold Network (UK)
H
1032
7999
 0.8%
857
6959
 0.7%
Heart Network (UK)
H
9075
67403
 6.6%
9069
66251
 6.4%
Smooth Radio Network (UK)
H
4692
36251
 3.5%
4602
36872
 3.6%
talkSPORT
Q
3148
22304
 2.2%
3376
22726
 2.2%
Bauer Rock Portfolio
H
1861
11750
 1.1%
1845
10878
 1.1%
Bauer Place - North East
H
747
5179
 13.1%
720
5780
 14.5%
Bauer Middlesbrough
H
221
1848
 11.8%
214
1572
 10.5%
Bauer Newcastle
H
529
3331
 13.2%
508
4208
 16.4%
Bauer Place - North West
H
1361
10827
 10.6%
1413
10382
 10.1%
Bauer Liverpool (inc. City Talk)
H
512
4534
 11.9%
521
4296
 11.2%
Bauer Liverpool
H
481
4287
 11.2%
494
4066
 10.6%
Bauer Manchester
H
557
3709
 7.9%
611
4174
 8.9%
Bauer Preston
H
315
2584
 9.7%
319
2142
 7.5%
Bauer Place - Yorkshire
H
863
7096
 11.5%
843
7016
 11.4%
Bauer Hull
H
286
2297
 11.7%
274
2204
 11.2%
Bauer Leeds
H
170
1349
 7.4%
167
1367
 7.5%
Bauer Sheffield
H
419
3481
 13.9%
416
3487
 13.8%
Bauer Place - North East FMs
H
606
3735
 9.4%
589
4227
 10.6%
Metro Radio
H
446
2500
 9.9%
436
3311
 12.9%
TFM Radio
H
163
1234
 7.9%
154
916
 6.1%
C.F.M (Bauer Carlisle)
Y
112
1140
 21.1%
111
1044
 20.4%
Bauer FM Liverpool
H
434
3501
 9.2%
468
3438
 9.0%
Total City Talk/Magic 1548
H
175
1279
 3.4%
138
1088
 2.8%
City Talk 105.9
H
77
247
 0.7%
68
230
 0.7%
Bauer Place - North West FMs
H
1206
8810
 8.9%
1281
8728
 8.7%
Radio City 96.7
H
400
3255
 8.5%
439
3208
 8.4%
Key 103 (Manchester)
H
507
3041
 6.4%
558
3535
 7.5%
97.4 Rock FM
H
284
2268
 9.4%
293
1985
 7.7%
Bauer Place - Yorkshire FMs
H
675
4808
 8.7%
663
4685
 8.5%
96.3 Radio Aire
H
98
593
 5.1%
99
566
 5.0%
Hallam FM
H
352
2678
 10.7%
346
2528
 10.0%
96.9 Viking FM
H
230
1536
 7.8%
226
1592
 8.1%
Magic Network - North
H
672
5749
 2.8%
622
5538
 2.7%
Magic Network - North East
H
194
1444
 3.6%
193
1554
 3.9%
Magic 1152 (Newcastle)
H
114
831
 3.3%
102
898
 3.5%
Magic 1170 (Teesside)
H
80
613
 3.9%
92
656
 4.4%
Magic Network - North West
H
217
2017
 2.0%
183
1654
 1.6%
Magic 1548 (Liverpool)
H
101
1032
 2.7%
79
858
 2.2%
Magic 1152 (Manchester)
H
82
668
 1.4%
73
639
 1.4%
Magic 999 (Preston)
H
35
316
 1.5%
32
157
 0.7%
Magic Network - Yorkshire
H
261
2288
 3.7%
246
2330
 3.8%
Magic 828 (Leeds)
H
92
755
 4.2%
83
801
 4.4%
Magic AM (Sheffield)
H
102
804
 3.2%
105
959
 3.8%
Magic 1161 (Hull)
H
77
760
 3.9%
66
612
 3.1%
Total Cheshire Radio
Y
69
417
 5.9%
64
415
 5.8%
Cheshire's Silk 106.9
Y
29
192
 5.5%
26
196
 5.5%
Chester's Dee 106.3
Y
40
225
 6.3%
39
219
 6.2%
Total CN Radio
Y
256
1951
 12.3%
263
1995
 12.8%
The Bay
Y
112
943
 15.5%
107
905
 15.5%
Lakeland Radio
Y
20
150
 12.6%
20
152
 12.7%
Communicorp UK
H
3346
25339
 7.6%
3252
25403
 7.6%
Capital Scotland
H
523
3216
 6.9%
523
3691
 7.7%
Capital South Wales
H
208
1258
 6.1%
184
981
 4.8%
Heart Yorkshire
H
447
4226
 7.3%
370
3323
 5.7%
Heart North Wales
H
72
423
 2.6%
67
281
 1.8%
106.1 Real XS Manchester (was 106.1 Rock Radio)
H
123
627
 1.1%
148
676
 1.2%
Smooth Radio North East
H
475
3521
 8.7%
443
3519
 8.7%
Smooth Radio North West
H
1146
8801
 8.1%
1165
9366
 8.6%
Capital Manchester
H
523
2727
 4.9%
526
3324
 5.9%
Capital North East
H
500
2571
 6.6%
473
2727
 6.9%
Capital Yorkshire
H
1052
7246
 8.3%
1044
7747
 8.9%
Gold Manchester
H
73
617
 1.1%
66
576
 1.0%
Smooth Radio North West and Wales
H
73
563
 2.7%
31
249
 1.2%
Capital North West and Wales
H
178
929
 4.4%
198
1155
 5.7%
XFM Manchester
H
298
1659
 3.0%
231
1437
 2.6%
Dearne FM
Y
47
391
 9.1%
50
379
 8.6%
KCFM 99.8
Y
92
950
 9.4%
89
775
 7.5%
Ridings FM
Y
44
378
 5.9%
43
366
 5.6%
Rother FM
Y
30
283
 6.5%
35
269
 6.1%
Trax FM
Y
87
755
 9.6%
89
785
 9.9%
The Local Radio Company Group Total
Y
536
4125
 10.7%
533
4306
 10.9%
2BR
Y
56
496
 14.4%
58
545
 15.6%
Minster FM
Y
59
388
 7.0%
62
401
 6.9%
Star North East
Y
54
326
 4.6%
51
385
 5.2%
97.2 Stray FM
Y
48
331
 10.7%
49
321
 10.2%
Sun FM
Y
75
630
 13.4%
72
560
 11.5%
Yorkshire Coast Radio
Y
53
419
 17.3%
53
493
 19.9%
Radio Mansfield 103.2
Y
37
338
 10.5%
38
326
 9.7%
Heart North West
H
565
5039
 4.6%
531
3825
 3.5%
Heart North East
H
313
2207
 5.5%
243
1534
 3.8%
Heart North Wales
H
72
423
 2.6%
67
281
 1.8%
Heart Yorkshire
H
447
4226
 7.3%
370
3323
 5.7%
96.2 The Revolution
H
33
187
 2.0%
25
222
 2.3%
The Bee
Y
55
462
 5.5%
52
497
 6.1%
107.6 Juice FM
H
207
1513
 6.6%
228
1895
 8.5%
Peak 107 FM
Y
98
957
 11.2%
106
973
 11.0%
Radio Wave 96.5 FM
Y
76
523
 10.8%
75
655
 13.8%
102.4 Wish FM
Y
56
251
 2.7%
63
383
 4.3%
107.2 Wire FM
Y
54
357
 6.8%
51
237
 4.6%
107.4 Tower FM
Y
37
272
 3.4%
45
307
 4.0%