21 October 2014
Lenny Henry to star in new series of Yorkshire-set The Syndicate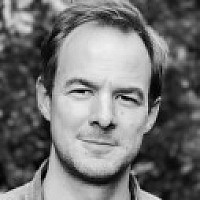 Lenny Henry is to appear in the third series of BBC One drama The Syndicate, which has just begun filming in Yorkshire.
The actor-comedian will star alongside Anthony Andrews and Elizabeth Berrington in Kay Mellor's series about a lottery syndicate group.
This series will be set in Hazelwood Manor, a once-impressive stately home that is slowly decaying.
Lenny Henry will star in The Syndicate
The manor's five staff form a lottery syndicate, headed by gardener Godfrey (Henry), and manage to scoop the £14 million jackpot.
Henry said: "I'm delighted to be filming series 3 of The Syndicate – I've been a big fan of Kay Mellor's since Band Of Gold and Playing The Field, so to actually be on set with her as writer/director is just lovely."
The Syndicate 3 is produced by Yvonne Francas (In The Club, The Syndicate 2, Scott & Bailey) and directed by Kay Mellor and Dominic LeClerc (Call The Midwife, The Village, The Syndicate 2). The executive producers are Kay Mellor and Polly Hill. It is a Rollem Productions production for BBC One.
It has been commissioned by Charlotte Moore, controller BBC One and Ben Stephenson, controller BBC drama commissioning.
Mellor said: "The Syndicate 3 is a completely new series, with a fresh new world and brand-new characters, the staff of a crumbling stately home: the Cook, House Manager, Gardener, Cleaner and Game Keeper. It's about new money – ordinary people who win a life-changing amount of money on the lottery.
"I was excited by the idea of setting the syndicate winners amongst the old money of a crumbling stately home, where Lord and Lady Hazelwood's inherited money is fast running out. It's a delicious premise which enables me to look at class and social politics within the framework of a drama – 'downstairs' becoming instantly wealthier than 'upstairs'."
The first series of The Syndicate focused on five supermarket workers, while series two followed six hospital workers.