02 October 2014
ITV's Peter Fincham to speak at Salford International Media Festival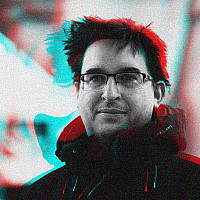 ITV's director of television, Peter Fincham is joining Harriet Harman and Ed Vaizey to speak at this year's Salford International Media Festival.
Peter Fincham
Organised and hosted by the University of Salford at MediaCityUK, the event takes place this November.
Harriet Harman, the Shadow Secretary of State for Culture, Media and Sport and the Shadow Deputy Prime Minister, will deliver the opening keynote for the Nations & Regions Media Conference, while Peter Fincham will appear the following day. He will be in conversation with Daily Telegraph columnist, Neil Midgley.
Finally, Ed Vaizey, the Minister of State for Culture and the Digital Economy will present the final keynote.
Ed Vaizey
"This year's event is shaping up to be our best ever. We hope that its focus on the latest trends in the media industry and media policy, academic research, and nurturing the next generation of media talent, will make the Festival a landmark event in the UK media calendar," said festival content director and Professor of Media Policy at the University of Salford, Seamus Simpson.
The conference will focus on industry issues and trends, in particular the licence fee; the future of commissioning; and format successes in the international market.
There will also be appearances from John Lloyd, Paul Schlesinger and John Morton who between them have produced the likes of QI, People Like Us, Blackadder, Spitting Image, Twenty Twelve and W1A.