13 October 2014
HGA Creative promotes Laurence to MD role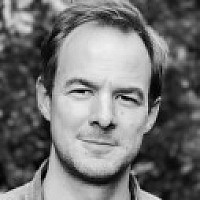 Manchester agency HGA Creative has promoted Dan Laurence to the role of managing director.
Laurence joined HGA straight from university in 2000 and was previously director of film & video.
The agency said his background in creative video production and passion for "finding new and exciting ways to engage with clients" made him the natural successor to co-founder Michael Henderson, who becomes chairman.
Last year sales hit a record £2.5m - with EBITDA profits of £400,000 - in the agency's 25th year in business.
Henderson said: ""There is no-one better placed to take up the role of MD than Dan and he has proved his commitment and value to this business over many years. He and I have worked closely together over the last three years to prepare him for the role that will see him take the agency on to the next stage of its development."
Laurence added: "Our approach of delivering outstanding, innovative solutions underpinned by exceptional client service levels will provide the platform for us to achieve ambitious growth plans. I look forward to leading the team and helping us realise our true potential."
HGA Creative works with clients including Shop Direct, Kellogg's, Santander and Nationwide Building Society.