14 October 2014
Hangar Seven steps up video offering with Media Ark acquisition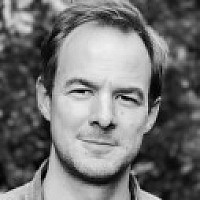 Content creation company Hangar Seven has acquired Media Ark Limited, specialist creators of video content for retail and consumer brands, for an undisclosed sum.
Established in 2007 by travel journalist Matt Carroll and TV presenter and producer Julian Hanton, Media Ark works with brands including DFS, Yahoo, American Express and The Guardian.
Carroll and Hanton will take management control of all Hangar Seven's existing video creation, production and distribution services. The enlarged business will have more than 30 major video production clients.
Michael Keating, one of Hangar Seven's founding partners, said: "Video is undoubtedly one of the fastest-growing communication mediums in the content space. We have seen sales treble in the last 12 months and bringing Media Ark's team into the Hangar Seven crew will help us meet this rapidly growing demand."
Carroll added: "Media Ark's unique editorial pedigree and proven track record in creating films that humanize brands on film, in an engaging and compelling manner, combined with Hangar Seven's extensive production resources and expertise in content creation, will help us to increase sales and fulfil wider business objectives for our clients."
The Media Ark team has moved into Hangar Seven's City Road offices in London and plans to extend its offer to the company's production centres in Leeds, Macclesfield and Portugal over the coming months.
The acquisition follows Hangar Seven's purchase of London consultancy Brandhouse last year.