02 October 2014
This is England '90 begins shooting in Sheffield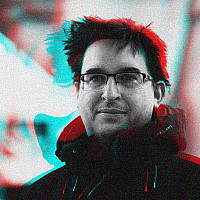 Iraq, Mandela, Gazza's tears, the launch of Hubble - This is England heads for the 1990s.
This is England '86
Set two years after the last outing, characters Lol, Woody, Shaun, Milky, Smell, Gadget, Kell, Trev and Combo return as the "second summer of love soon gives way to a winter of discontent."
"We will see an enormous transformation in the lives of our cast over these final four stories as Shaun writes his final chapter with the gang he loves," said Shane Meadows, who is director and co-writer (alongside Jack Thorne).
Produced by Mark Herbert and Bekki Wray-Rogers for Warp Films, the 4 x 60 minute dramas are currently being filmed in Sheffield.
"We might feel like we've grown up with Lol, Woody, Shaun and the gang but what Shane has planned for them in these final four parts will ensure that they are in our hearts forever," added Piers Wenger, Channel 4 head of drama.
They're slated for transmission on Channel 4 next year.
The original feature film, This is England, had a cinematic release in 2006, winning Best British Film at the Baftas. The follow-up television series, This is England '86 arrived in 2010 with Meadows and Thorne picking up Best Writer - Drama at the RTS Awards and Vicky McLure winning Best Actress at the Baftas. This is England '88 also won a Bafta, this time for Best Mini-Series.