16 October 2014
Editors Keys smashes Kickstarter campaign in just 10 days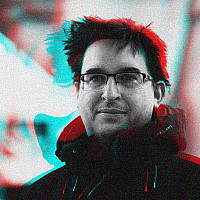 The world's first backlit editing keyboard will become a reality as Editors Keys, has achieved its £10,000 Kickstarter target in a matter of days.
The Manchester company told Prolific North that pledges had come in from around the world and with 35 days to go of fundraising, it's already reached more than £12k.
It's come about through a sustained campaign through social media as well as getting backing from industry professionals, including the likes of Rik Simpson, Coldplay's Grammy Award-winning record producer:
"Can't wait use the backlit keyboard, no more night time sessions in the studio fumbling around trying to find my shortcuts!"
Editors Keys says that the keyboard is designed for producers and editors working in dimly lit environments. It claims that it will help to ease eye-strain and help editors speed up the editing process by "up to 40%" by displaying shortcut tools for popular software.
Backers are being offered 30% off the retail price, once the product is launched.