27 October 2014
Cumbria TV, Carvetii Media and That's TV consortium bids for Carlisle TV licence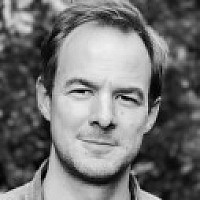 A consortium made up of Cumbria TV, Carvetii Media and That's TV has bid for the right to operate Carlisle's local TV licence.
Ofcom has already awarded licences to several locations in the North including Manchester, Liverpool, Leeds and Preston, and in July it invited applications for Carlisle as one of seven new places.
The deadline to submit bids to run the station passed on Friday.
Gary Robinson, station director and founder of Cumbria TV, said: "Cumbria TV is delighted to be part of what we hope is the winning for Carlisle."
Carvetii Media was set up in 2012 by former Border TV employees Lloyd Watson and Liz Howell. Watson said: "I'm confident that the bid we put in is a good bid. I think it's sustainable and I think it's viable. Obviously Ofcom have to make their mind up whether they agree with us."
That's TV already owns six licences including Reading and Oxford.
It is not known if there were any other bids made for the licence.